Our Story
Their story begins like any modern romance - online! Megan had restarted online dating and Ryan was the first she matched with on Bumble on January 7th in 2018. The connection was instant and Megan asked Ryan for his number, and then out for a date shortly after.
Their first date was at South Shore Dive in Sayville on January 12th, where Megan ordered a drink with vanilla seeds in it (which thankfully did not get caught in her teeth) and Ryan was distracted by unexpected coworkers when he first walked in (Megan likes to joke about the fact that Ryan was super awkward about the first time they hugged, Ryan does not like that joke). They talked for hours and Ryan ended up kissing Megan outside the bar in the middle of the road for the first time. Both Megan and Ryan say this was their best first date ever.
It wasn't long after this first date that Ryan asked Megan to be his girlfriend. And it wasn't long after that they figured out they were in love with each other.
There were little things along the way that felt like fate; Ryan is a twin and Megan's brothers are twins, Ryan's father and brother shared a name with her grandfather, their best friends both lived in Houston, Ryan's cousin was her brother's best friend. Then there were big things; their mothers went to High School together and lived around the corner from one another and then they found out that they played in an orchestra together (both playing viola) in junior high school. It seemed as though the universe was trying to bring them together throughout their lives. Though neither of them had ever believed in love at first sight or fate, it seemed they couldn't ignore the signs in one another.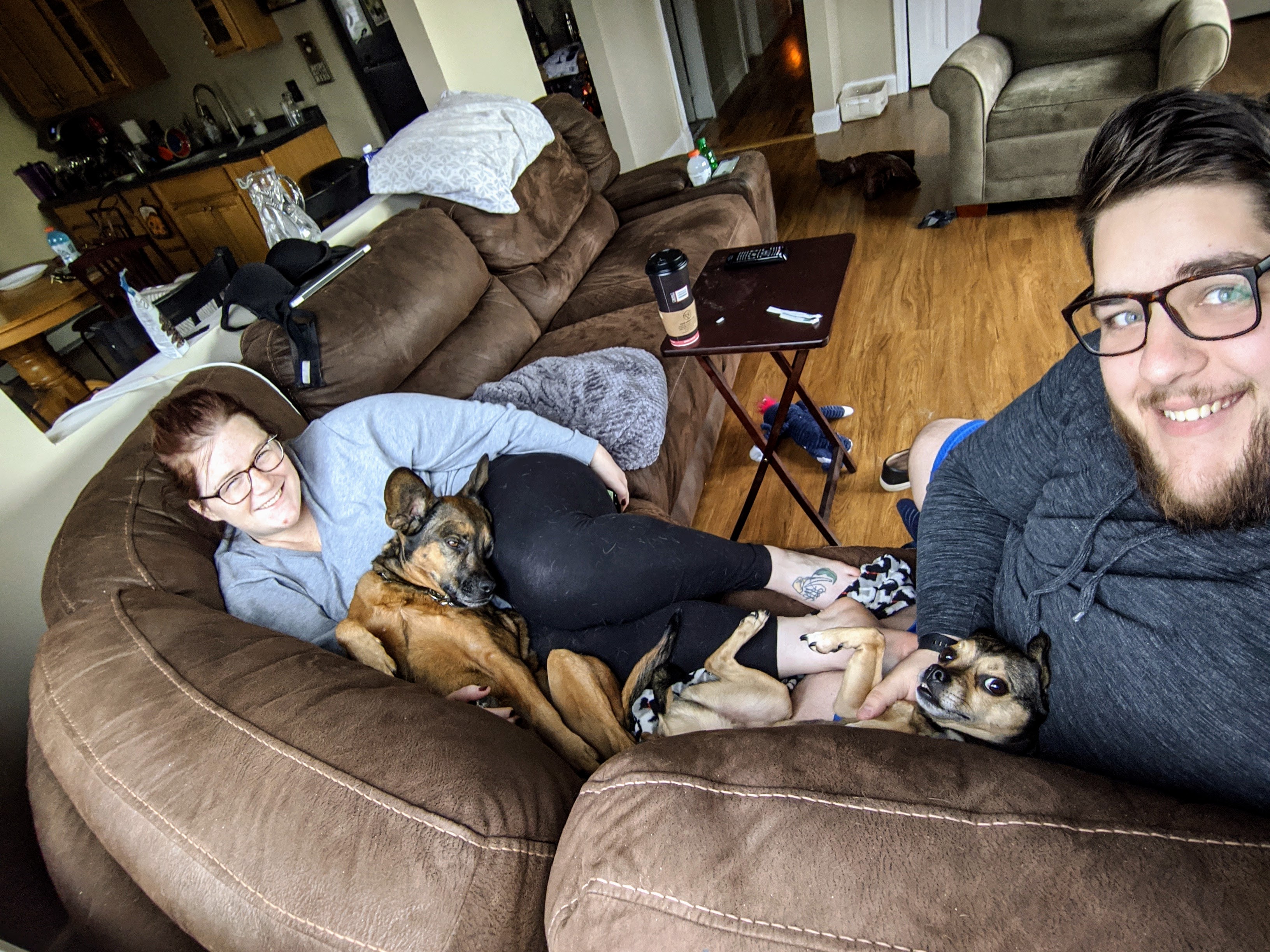 Ryan and Megan moved in together and built an apartment with the help of their families above Ryan's parents home. Megan's dogs, Maggie and Charlie were happy to move in and make their little family whole.
In November 2019, Megan surprised Ryan with a trip to Boston for his birthday scheduled for December and Ryan had found a ring, it was then he decided he would use this trip to propose.
Leading up to the proposal, Ryan dropped many hints that Megan was oblivious to, including talking about Christmas lights set up in Christopher Columbus Park (Megan could not understand what was the big deal about these damn Christmas lights). They met a friend for dinner near Faneuil Hall and then walked down to the park. Ryan asked Megan to take a picture with him and surprised her by getting down on his knee and asking her to marry him. It was a perfect moment.
Megan and Ryan are beyond excited to plan not only their wedding, but the rest of their lives together. They continue to support and love each other each and every day and look forward to celebrating their love with everyone on their wedding day.